| | | | |
| --- | --- | --- | --- |
|  ! | Click here to listen to White Christmas | |  ! |
White Christmas

Song

by
Zendaya

Released:

December 6, 2011

Genre(s):

Christmas, acapella

Length:

1:14

Credentials
Writer(s):
Irving Berlin
White Christmas is a classic Christmas song covered by Zendaya. She uploaded a video of her singing an a cappella snippet of it on her YouTube channel on December 6, 2011. The song was originally sung and written by Irving Berlin, but made famous by Bing Crosby's cover.
Lyrics
I'm, dreaming of a white, Christmas
Just like the ones I used to know
Where the treetops glisten,
And children listen,
To hear, sleigh bells in the snow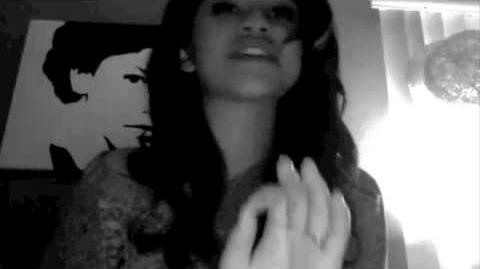 I'm, dreaming of a white, Christmas
With every Christmas card I write
May your days be merry, and bright,
And may all your Christmases,
Be white

Ad blocker interference detected!
Wikia is a free-to-use site that makes money from advertising. We have a modified experience for viewers using ad blockers

Wikia is not accessible if you've made further modifications. Remove the custom ad blocker rule(s) and the page will load as expected.