This is not my blog, this is ZswaggerVogue's.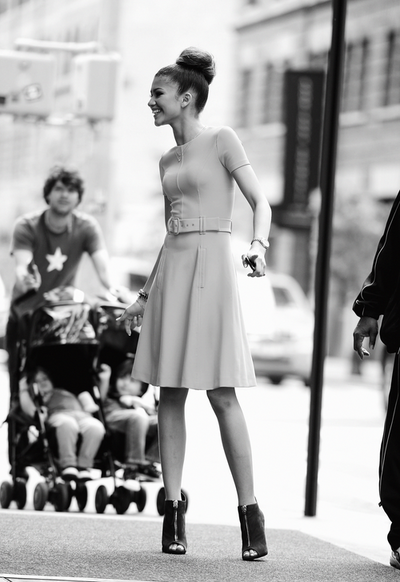 Zendaya, finalist on
Dancing With The Stars
was on MTV NEWS!
Good NEWS!!
Good news Zswaggers! Zendaya,trending a lot right now after making Dancing With The Stars history by being an amazing competitor and making it to the final, was on MTV NEWS where were featured before her Demi Lovato, Selena Gomez, and a lot of huge artists!
Zendaya on MTV
As we all know, MTV is one of the biggest music chanels, and, our Zendaya was invited to do an interview on MTV News! Zendaya-finalist and youngest contestant on Dancing With The Stars-was doing a little "TV tour" by doing a lot of interviews and keeping her fans updated on her new projects!Thanks to those interviews AND of course Twitter, we had the chance to know that her new single "Replay" will be out in July, and her album this fall! What exciting news for Zendaya! Now,on MTV News she talks about Demi Lovato, considering her as a huge role model and a big sister,and says that she's "very genuine and real" and that she finds it totally normal to be compared to other Disney Chanel stars! Watch the video and comment!
'P.S:'Zendaya was wearing Prada shoes and dress,and styled her hair as a bun,just like we love it.
VIDEO OF ZENDAYA ON MTV NEWS: http://www.mtv.com/videos/news/912859/zendaya-says-demi-lovato-is-very-genuine-and-real.jhtml