L-O-V-E
200px

Song

by
Zendaya

Released:

February 14, 2012

Genre(s):

Jazz

Length:

1:11

Credentials

Producer(s):

Bert Kaempfert and Milt Gabler
L-O-V-E is a classic love song covered by Zendaya. She uploaded an a capella snippet of the song on her YouTube channel on February 14, 2012, in honor of Valentine's Day. The song is originally by Nat "King" Cole.
Lyrics
L, is for the way you look at me
O, is for the only one I see
V, is very, very, extraordinary
E, is any more than anyone that you adore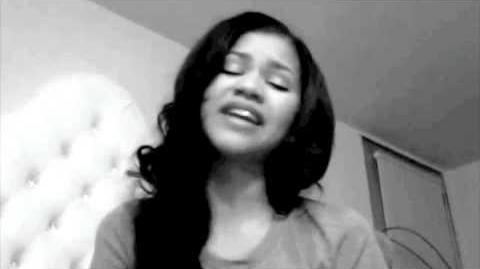 And
Love, is all that I can give to you
Love, is more than just a game for two
Two, in love can make it
Take my heart, but please don't break it
Love, was made for me and you
Ad blocker interference detected!
Wikia is a free-to-use site that makes money from advertising. We have a modified experience for viewers using ad blockers

Wikia is not accessible if you've made further modifications. Remove the custom ad blocker rule(s) and the page will load as expected.